Why You Should Embrace the Resurgence of Adjustable-Rate Mortgages | Kinoko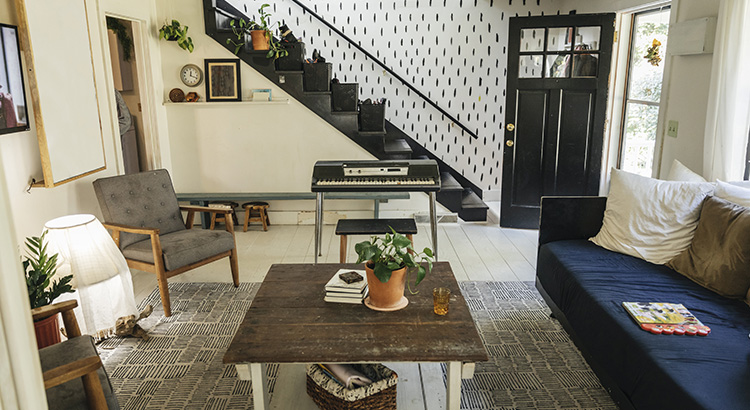 In the wake of the housing crash in 2008, adjustable-rate mortgages (ARMs) experienced a revival in popularity in recent years. With data sourced from the Mortgage Bankers Association (MBA), we'll delve into why ARMs are making a comeback and how this development isn't cause for alarm.
Understanding the Recent Popularity of Adjustable-Rate Mortgages
The housing market landscape has seen a significant shift in the usage of adjustable-rate mortgages. Analyzing the MBA data, we witness a noteworthy rise in the percentage of ARMs over the past few years. This shift was spurred by the surge in mortgage rates, prompting homeowners to turn to ARMs for their lower interest rates compared to traditional borrowing costs.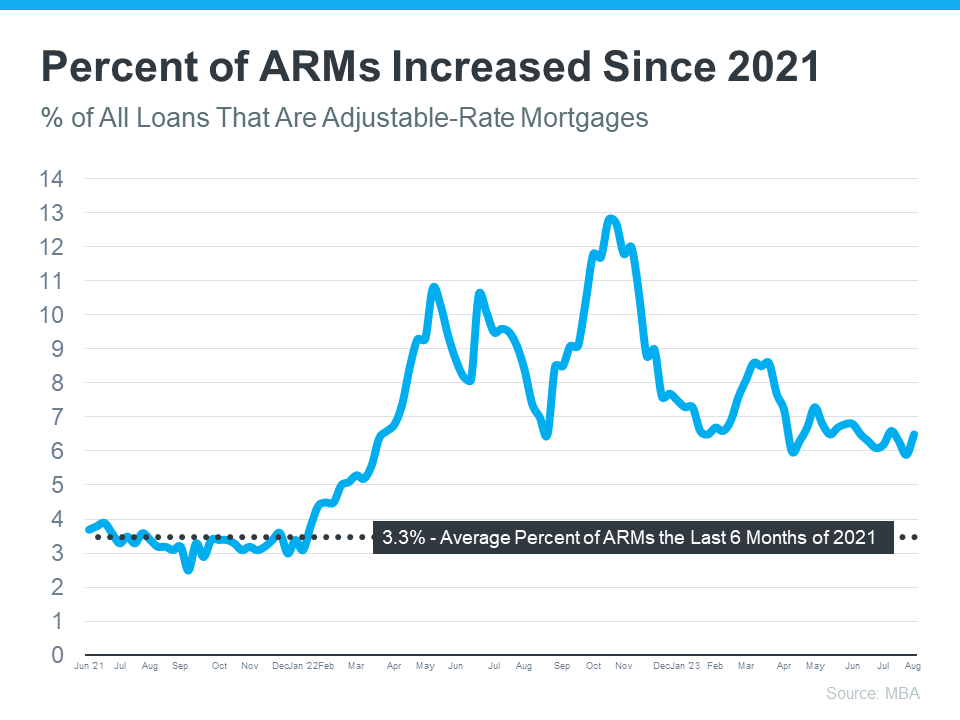 As the graph conveys, after hovering around 3% of all mortgages in 2021, many more homeowners turned to adjustable-rate mortgages again last year. There's a simple explanation for that increase. Last year is when mortgage rates climbed dramatically. With higher borrowing costs, some homeowners decided to take out this type of loan because traditional borrowing costs were high, and an ARM gave them a lower rate.
Dispelling the Misconceptions: Today's ARMs vs. 2008
It's crucial to differentiate today's adjustable-rate mortgages from their pre-2008 counterparts that contributed to the housing crash. Back then, loose lending standards allowed buyers to obtain ARMs without adequate verification of their financial status. This time around, banks and lenders have learned from history, demanding proof of income, employment, and assets. Today's borrowers must qualify for their loans, ensuring they can repay them without putting their financial stability at risk.
This time around, lending standards are different. Banks and lenders learned from the crash, and now they verify income, assets, employment, and more. This means today's buyers actually have to qualify for their loans and show they'll be able to repay them.
Archana Pradhan, Economist at CoreLogic, explains the difference between then and now:
"Around 60% of Adjustable-Rate Mortgages (ARM) that were originated in 2007 were low- or no-documentation loans . . . Similarly, in 2005, 29% of ARM borrowers had credit scores below 640 . . . Currently, almost all conventional loans, including both ARMs and Fixed-Rate Mortgages, require full documentation, are amortized, and are made to borrowers with credit scores above 640."
In simple terms, Laurie Goodman at Urban Institute helps drive this point home by saying:
"Today's Adjustable-Rate Mortgages are no riskier than other mortgage products and their lower monthly payments could increase access to homeownership for more potential buyers."
Bottom Line
If you're worried today's adjustable-rate mortgages are like the ones from the housing crash, rest assured, things are different this time.
And, if you're a first-time homebuyer and you'd like to learn more about lending options that could help you overcome today's affordability challenges, reach out to a trusted lender.
At Kinoko, we recognize that today's housing market comes with unique affordability challenges, especially for first-time homebuyers. If you're considering the possibilities of adjustable-rate mortgages and want to explore lending options, our trusted team is here to guide you. Embrace the changing landscape of homeownership with confidence – the resurgence of ARMs isn't a repeat of the past.
Unlock the potential of adjustable-rate mortgages with Kinoko. Our experts help you navigate the evolving housing market, making homeownership accessible and secure.