The San Francisco real estate market is one of the most competitive in the United States, with way more interested buyers than there are available homes. While purchasing real estate in a competitive market can be difficult, it's far from impossible. Before you begin your search for San Francisco real estate, you should narrow down the areas you're interested in. This article will help you get to know some of San Francisco's best luxury communities and decide which one is right for you.
Sea Cliff

With stunning views and rich history, this small neighborhood of fewer than 2,000 residents is one of the most exclusive in the city. With views of the Pacific Ocean, Golden Gate Bridge, and the Marin Headlands, Sea Cliff has public spaces, parks, and hiking trails to appeal to any outdoor enthusiast. It's packed with San Francisco luxury real estate that overlooks the water — and many were designed by renowned architects like Julia Morgan, Albert Farr, and Willis Jefferson Polk.

If you're interested in homes in Sea Cliff, you'll pay a median price of $2.84 million and will likely pay over the list price as inventory is way down in this neighborhood. Your best bet is to work with a well-connected San Francisco luxury real estate agent who can let you know when homes will be listed in the near future or will be offered through pocket listings.
Balboa Terrace

Located along the southern edge of St. Francis Wood, Balboa Terrace is an upscale area with quiet streets. This neighborhood is known for its multitude of Mission-style and Spanish Mediterranean homes. People looking at San Francisco homes for sale will appreciate that it's within walking distance of West Portal Ave, a busy shopping district with coffee shops, fine dining, and convenient grocery stores. Fantastic schools and plenty of parks make this an ideal location for raising a family.

At any given time, there are only a handful of San Francisco homes for sale in Balboa Terrace, and they're regularly listed in the $2.2-$2.5 million range. If you're interested in Balboa Terrace real estate, it's best to be patient and ensure you're working with a realtor who can notify you as soon as new homes are listed.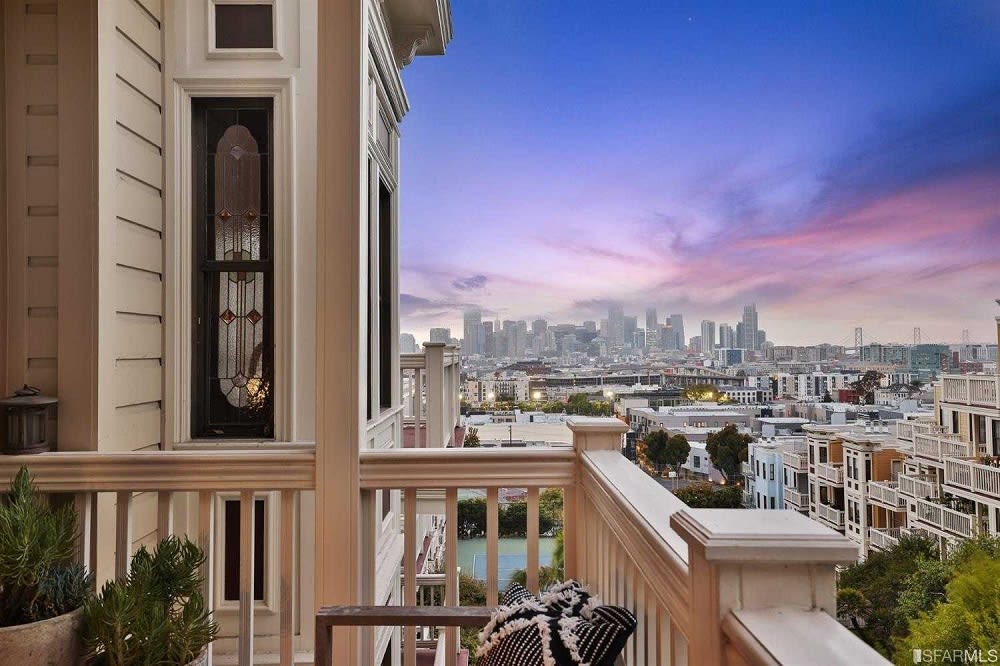 Corona Heights

When moving to Corona Heights, you get the best of both worlds. This San Francisco area is walkable, close to shops, restaurants, and markets, and offers residents quiet residential streets. Corona Heights enjoys a laid-back living environment with close access to urban amenities. When it comes to homes for sale in this neighborhood, you'll see a variety of different architectural styles, from modern to Victorian. Families love the parks found throughout the community, as well as the nearby Randall Museum (that's geared toward curious kids).

Homes for sale in Corona Heights tend to cost a bit less than in Sea Cliff or Balboa Terrace and are selling for a median price of $1.8 million. Keep in mind that Corona Heights homes routinely sell above list price and fly off the market quickly. Be ready to act fast if you are interested in San Francisco luxury real estate in Corona Heights.
Hayes Valley

Due to the area's recent revitalization, Hayes Valley is now home to trendy restaurants and shops and has a vibrant, youthful feel that's appealing to young professionals and those just starting a family. Hayes Valley is ideal for those who love living in the heart of a dynamic city and want to take advantage of all it has to offer.

Home options include restored Victorian houses, modern condos, and an eclectic mix of other single-family homes. This area is not quite as competitive as some of the others on the list and is one of the most affordable when it comes to San Francisco homes for sale, with a median price of $1.08 million.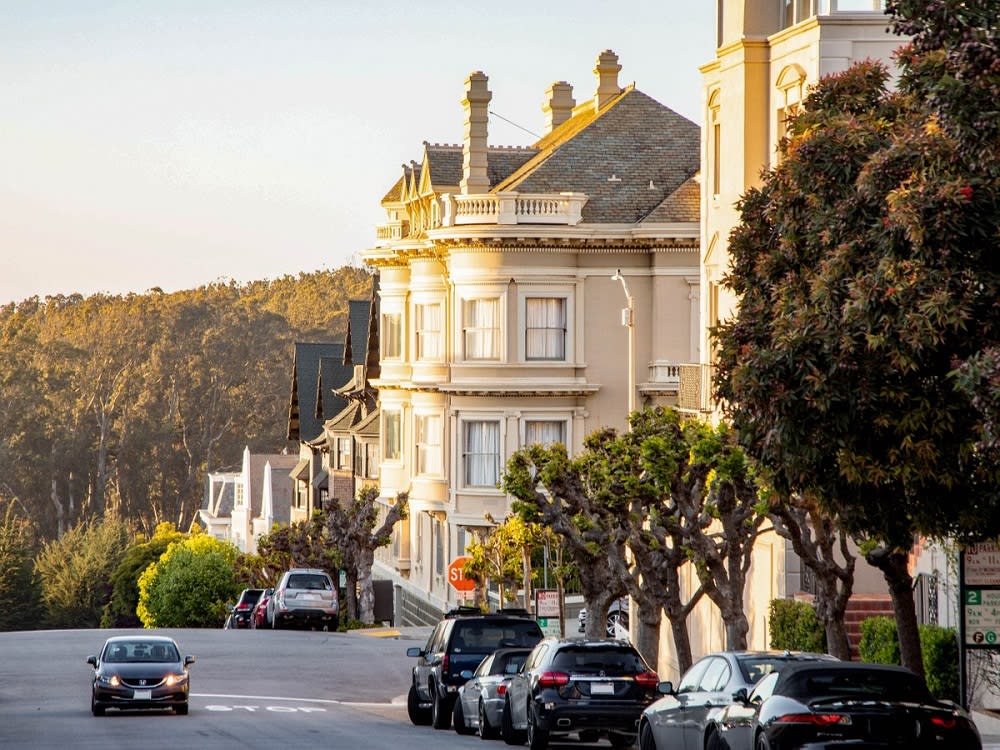 Credit: Trulia
Presidio Heights

Presidio Heights is an elegant and quiet enclave with a multitude of eight-figure luxury homes. Removed from the hustle and bustle of the city — but within reach of many shopping, dining, and entertainment options — Presidio Heights is perfect for those who want to live among other affluent families in one of the most famous neighborhoods in the city.

San Francisco homes for sale in Presidio Heights range from $1.195 million for a two-bedroom apartment to almost $8 million for a six-bedroom, 4.5 bathroom home. Homes can be hard to come by in this ultra-exclusive community, so the guidance of an experienced realtor is necessary if you want to land a Presidio Heights home.

No matter which neighborhood you're interested in, San Francisco luxury real estate is a great investment for those who want to live in a city that's full of excitement, history, and some of the most amazing views. Once you've narrowed down the list of communities you want to search, communicate with one of the outstanding agents at Kinoko Real Estate, so they can start connecting you with listings as soon as they are available. Together, you'll be able to find the San Francisco home of your dreams.