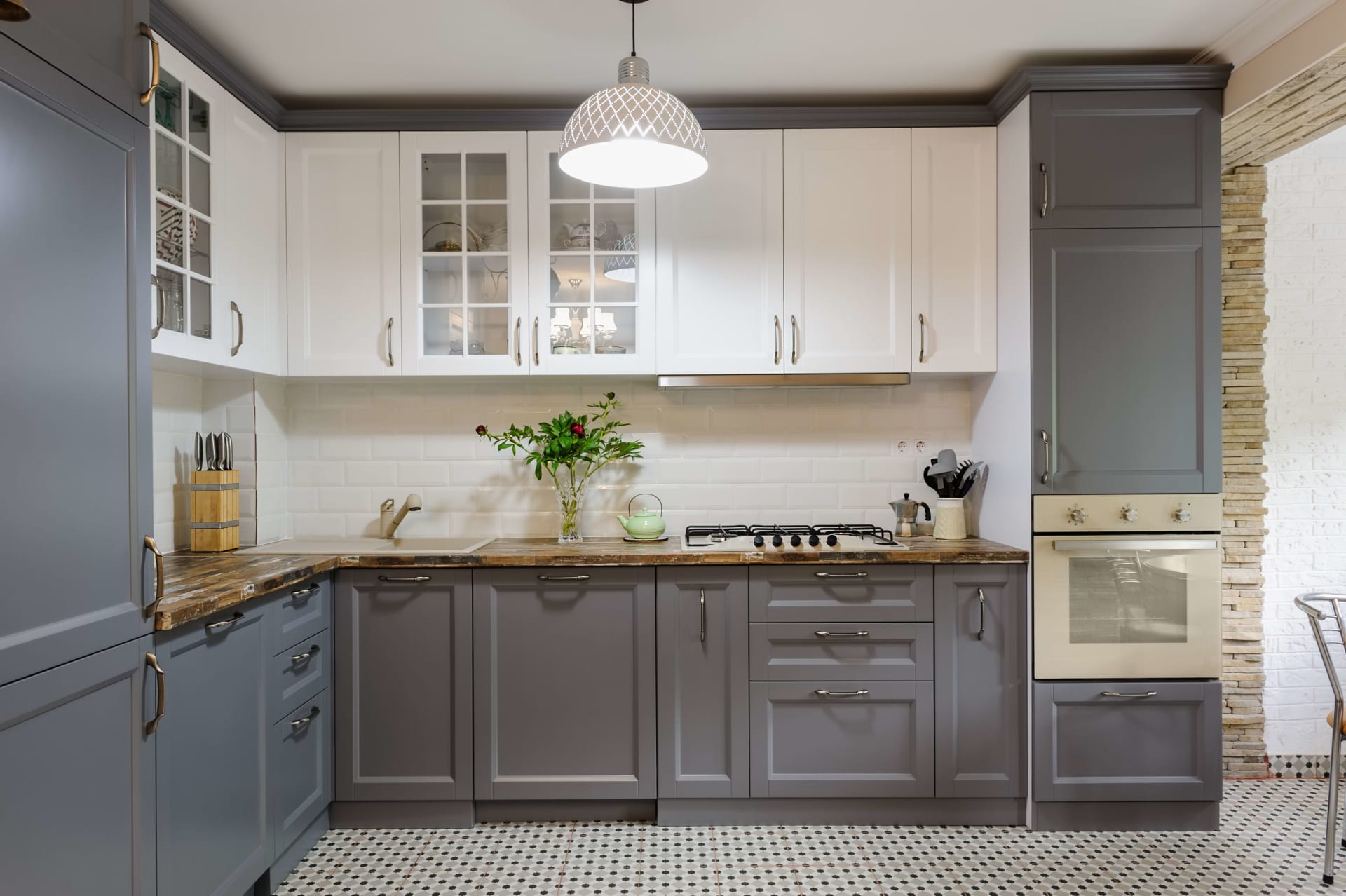 The surge in popularity for darker shades finds its inspiration in an unsurprising source: the media.
"Home improvement TV shows and social media have exposed buyers to dark gray spaces, but the attraction to charcoal has a psychological dimension," noted Mehnaz Khan, a specialist in color psychology and interior design, as highlighted in a Zillow press release.
Khan further expounded that gray embodies a "retreat-like quality." She elaborated, "As we navigate post-pandemic life and reenter our bustling routines, buyers seek a haven in their homes. A refuge to detach from external uncertainties. Rooms adorned in dark gray evoke that sense of reassurance."
Houses featuring a rich granite-gray kitchen could potentially command an additional sum of around $2,512 compared to their counterparts lacking dark walls. Similarly, kitchens adorned with mid-tone pewter hues might surpass initial estimates by approximately $2,553, as indicated by Zillow's research. Meanwhile, dwellings boasting dark gray living rooms and bedrooms could secure a premium of about $1,755 over homes with paler, more neutral bedroom shades. Interestingly, not only are potential buyers willing to pay more for kitchens with gray walls, but they might also actively offer less ($612 less, based on the study) for homes that feature a kitchen with white walls.
However, painters should exercise caution, as not all shades of gray yield favorable results. For instance, midtone cement gray front doors could potentially diminish home sale prices by around $3,365. To counter this, consider deeper tones like black or a mid-tone rosy brown for front doors. Interestingly, a study revealed that homes with these door colors could fetch an additional $300 in offers. The appeal of certain shades of brown, particularly terra cotta, extends to bathrooms, potentially increasing a home's sale value by $1,624 compared to counterparts with differently shaded bathrooms.
For those in the process of preparing their homes for sale, a strategic approach is recommended: opt for grays on most walls and warm browns for bathrooms and front doors. The positive aspect here is that painting interiors represents a relatively modest initial investment (especially if you decide to take on the task yourself), and these cleverly balanced renovations can yield substantial returns on investment.
It's important to remember that trends are dynamic. The color that captures today's attention may give way to a new favorite next year, possibly transitioning from this year's gray to next year's blue or yellow.