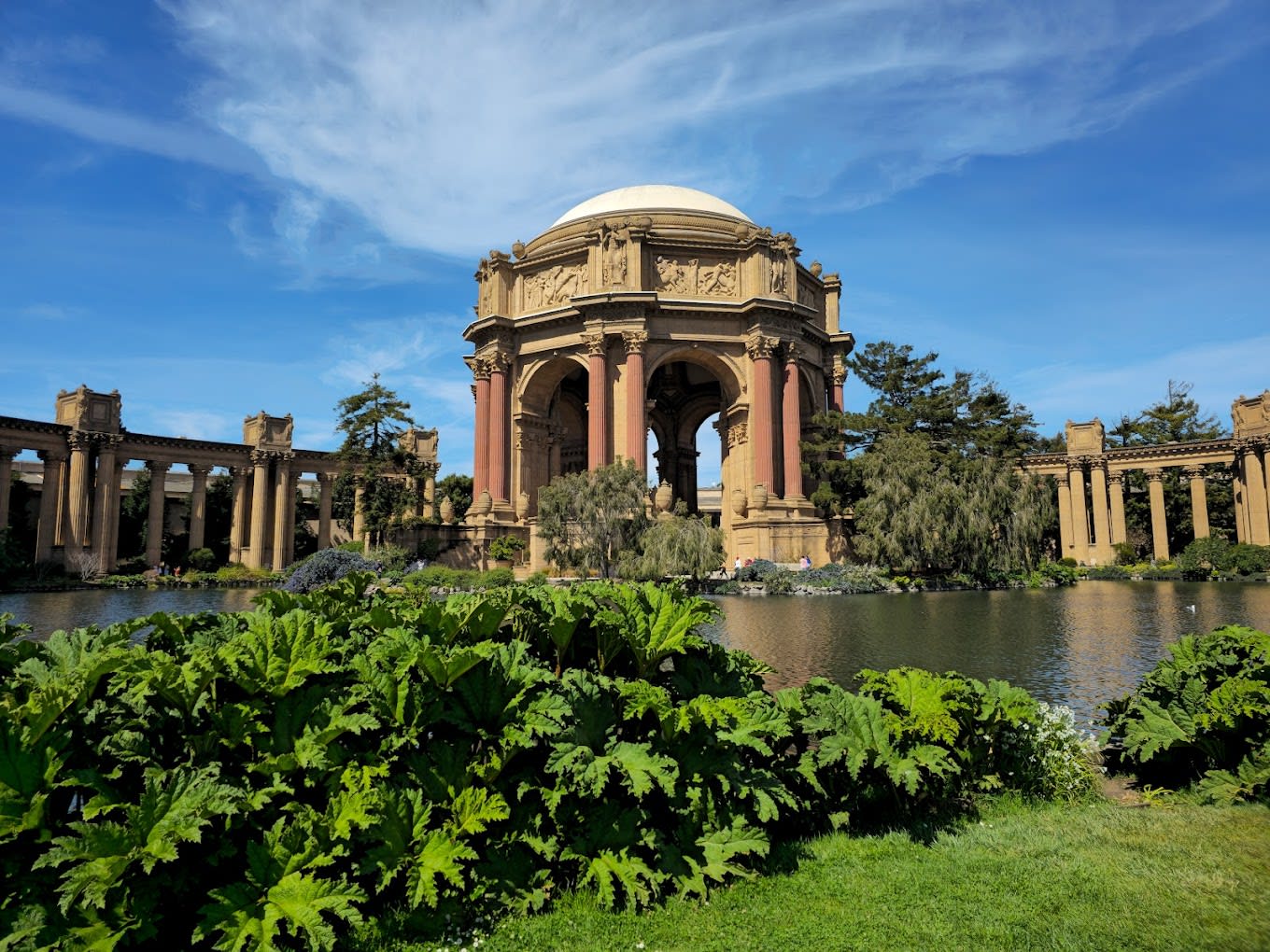 Pacific Heights is central to so many areas, making it easier for residents to participate in popular activities and events.
The Palace of Fine Arts is an architectural marvel, originally built in the 1910s for the 1915 Panama-Pacific Exhibition. It's now one of San Francisco's most famed spots to host corporate events, private galas, trade shows, and weddings. There are also several events throughout the year, so be sure to keep your eyes peeled. From every Tuesday to Sunday, the Palace of Fine Arts invites you to try tasty food and drinks at their newly opened cafe.
Lafayette Park is a great place to exercise or to settle down for an afternoon picnic at one of the many provided tables. Another terrific park is Alta Plaza Park. Climb its steep hillside to get to the top, where trees crown the area, tennis and basketball courts are busy with athletes, and the off-leash area is filled with furry companions. A short distance from Pacific Heights and a great place to enjoy the outdoors is The Presidio, a former military base that's now a recreation hub with hiking trails, forested areas, a golf course, and panoramic views.