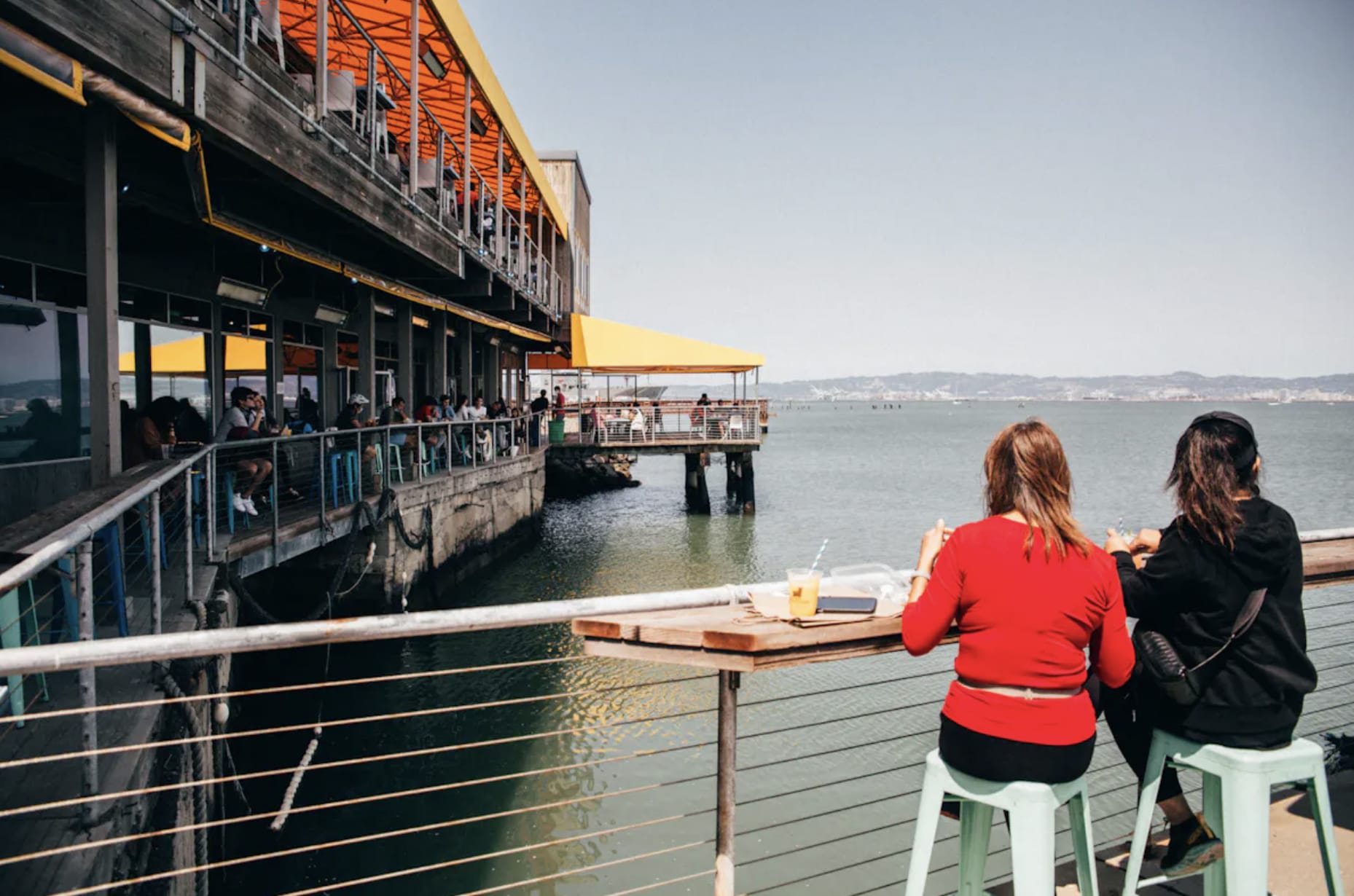 Mission Bay has undoubtedly become a vibrant hub for dining, shopping, and entertainment, attracting a growing number of young professionals eager to call this exciting neighborhood home. Among the standout dining establishments in the area, Mission Rock Resort stands tall as a hot spot that offers not only delectable seafood but also breathtaking views of the bay. With its fun and relaxed ambiance and inviting outdoor seating, Mission Rock Resort provides an ideal setting for gatherings with friends. Patrons can't resist the allure of their renowned oyster happy hour, which has earned a reputation as one of the city's best culinary delights.
For those seeking a true gastronomic adventure, Spark Social is an absolute must-visit destination. This unique establishment plays host to some of San Francisco's finest food trucks, presenting an eclectic array of cuisines from around the world. After indulging in these mouthwatering dishes, guests can unwind and socialize in the beer and sangria gardens, further enhancing the experience.
Atwater Tavern is another gem inspired by Mission Bay's rich history. Nestled within a modern and stylish industrial bar and bistro, Atwater Tavern serves up an enticing selection of Californian fares. The fusion of contemporary vibes and a nod to the neighborhood's heritage creates a truly captivating atmosphere that leaves a lasting impression on its patrons.
For those with a preference for farm-to-table dining, Stem Kitchen is the go-to choice. This culinary haven takes pride in sourcing its produce directly from an on-site garden, ensuring the freshest and most sustainable ingredients for its dishes. The result is an unparalleled culinary experience that showcases the bounty of the region in each delectable bite.
Apart from the remarkable dining scene, Mission Bay also offers an array of shopping opportunities. The neighborhood boasts charming boutiques and stylish shops that cater to diverse tastes. Whether it's trendy fashion, artisanal goods, or unique souvenirs, shopping enthusiasts can delight in discovering hidden gems scattered throughout the area.
Beyond dining and shopping, Mission Bay caters to a variety of entertainment preferences. The neighborhood is home to a diverse array of recreational options, ensuring there's something for everyone. Whether it's catching live performances at music venues, attending art exhibitions, or enjoying outdoor recreational activities in the numerous parks and waterfront areas, residents and visitors alike can immerse themselves in an array of engaging and entertaining experiences.
With its thriving restaurant scene, trendy shopping outlets, and diverse entertainment choices, Mission Bay has rightfully earned its reputation as a lively hotspot for young professionals seeking an exciting and enriching lifestyle. The combination of culinary delights, retail therapy, and entertainment opportunities has undoubtedly transformed Mission Bay into a captivating and sought-after destination within the bustling city of San Francisco.