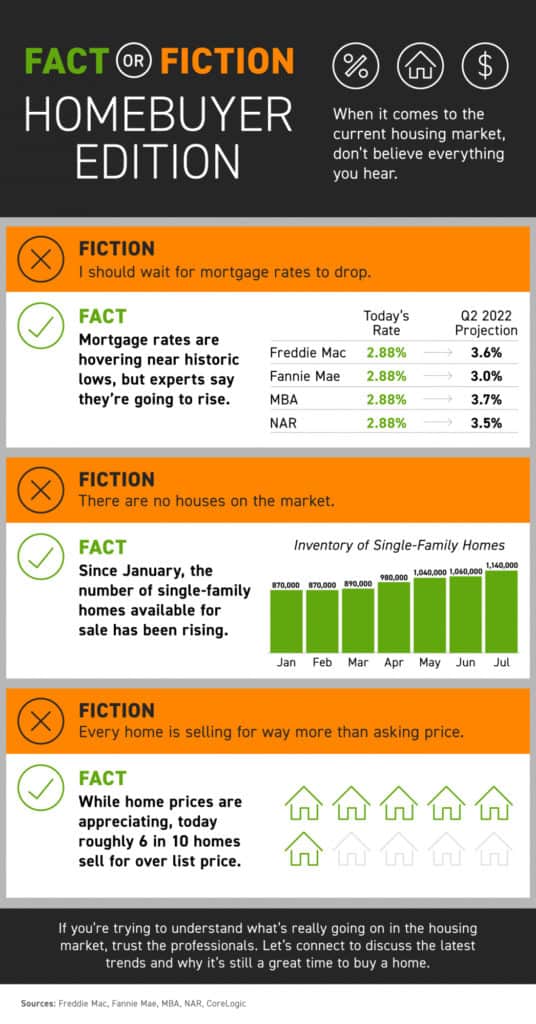 With the current housing market, misconceptions are all over the place – ranging from ideas about the current supply level of available homes to the prices that houses are selling for.
When these kinds of assertions are thrown around, it is smart to rely onexpert opinions and data to see through the confusion about the American real estate market.
Look toward a professional. If you need some clarity on why it remains a great time to buy, let's grab a coffee and a chat ASAP.
Speak with one of our agents to get started on your next home purchase.