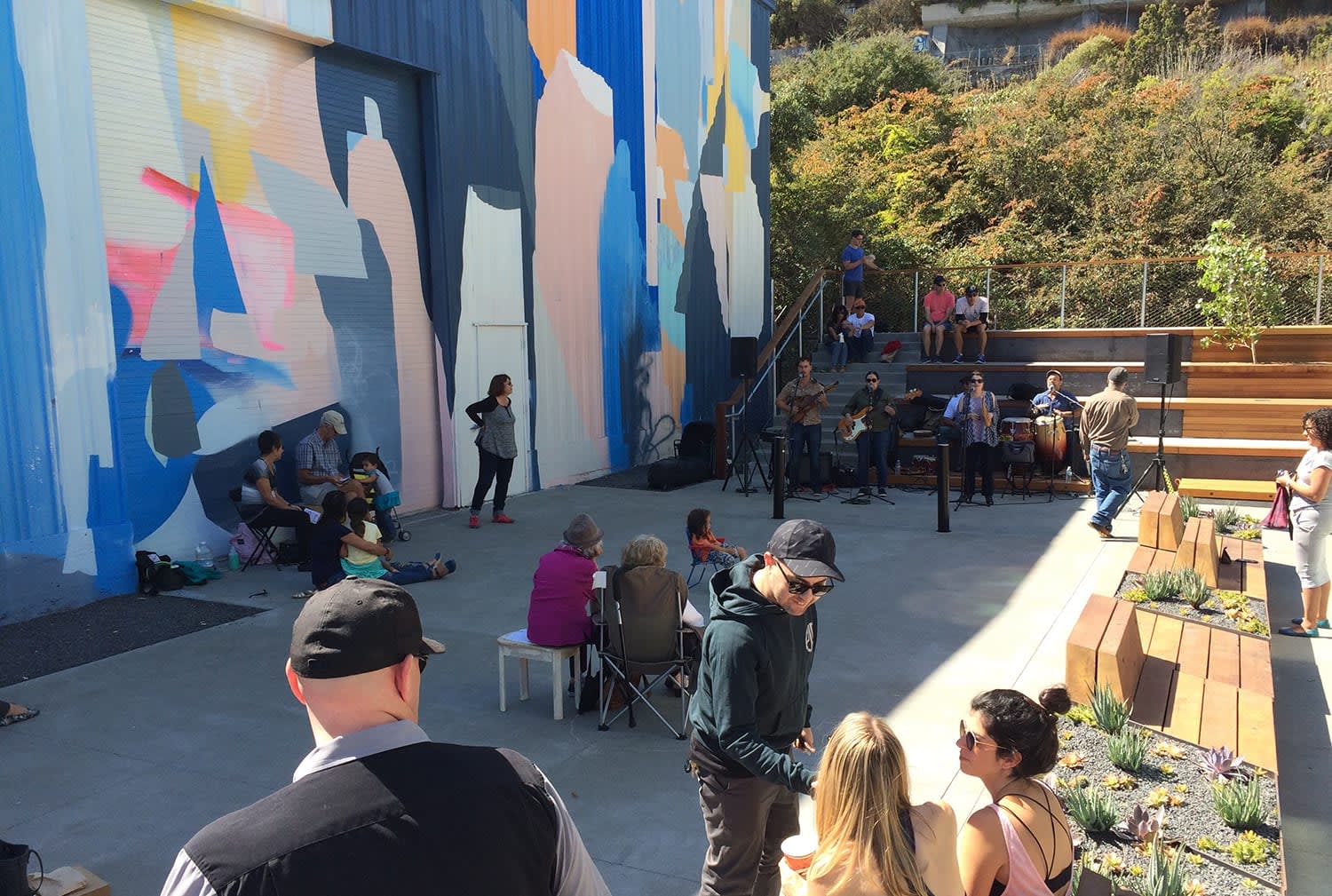 Living in Dogpatch means going outdoors and exploring the community. In your travels, you'll come upon events and activities you never even knew about.
Hang outside with friends at the Dogpatch Arts Plaza, once a dead-end street and now a bustling hub of artist activity. Throughout the year, be sure to check their website for events, ranging from free outdoor concerts in the summer to elegant art gallery showings.
Go outside and get some exercise with your furry friend at Esprit Park, a quaint green space that's always sunny and perfectly groomed. Looking to host a birthday party, wedding reception, or corporate event? At San Francisco School Nights, you can rent out their inspired industrial space for you, plus 100 other guests to spend the night. For a great music venue, head on over to Bottom of the Hill, where they showcase live music from all over the globe every night of the week.