Looking back to December 2021, what already knew has been confirmed. 2021 has beaten 2020 on a number of metrics. San Francisco Real Estate agents all agree that the last quarter of 2021 was busier than what folks remember during the pre-pandemic years. Buyers were taking advantage of lower interest rates in the face of 2022 rate increases, and sellers have been listing their properties with more confidence. Our market report for November made predictions that more or less have come true.

South Beach and East Cut especially saw condo prices grow a great deal compared to 2020, and even in January, there is a great deal of activity. Have a look at the report below.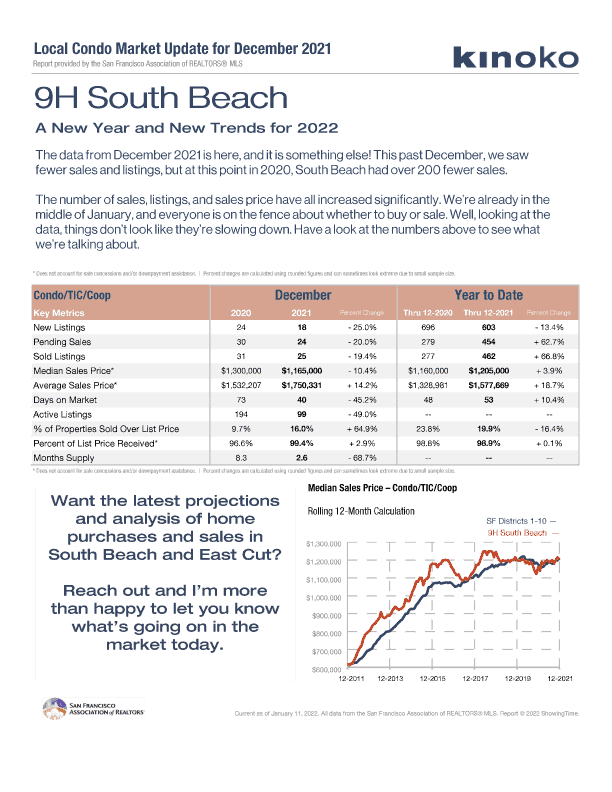 Want to get a first-hand account of the comings and goings of the market? Contact one of our experienced agents to let us know.