The number of houses for sale is an essential indicator in today's residential real estate market. The main reason for the double-digit price appreciation we've seen in each of the last two years is a scarcity of available housing inventory. It's why many potential buyers are irritated by the bidding battles over the homes that do exist. However, there are positive signs on the horizon.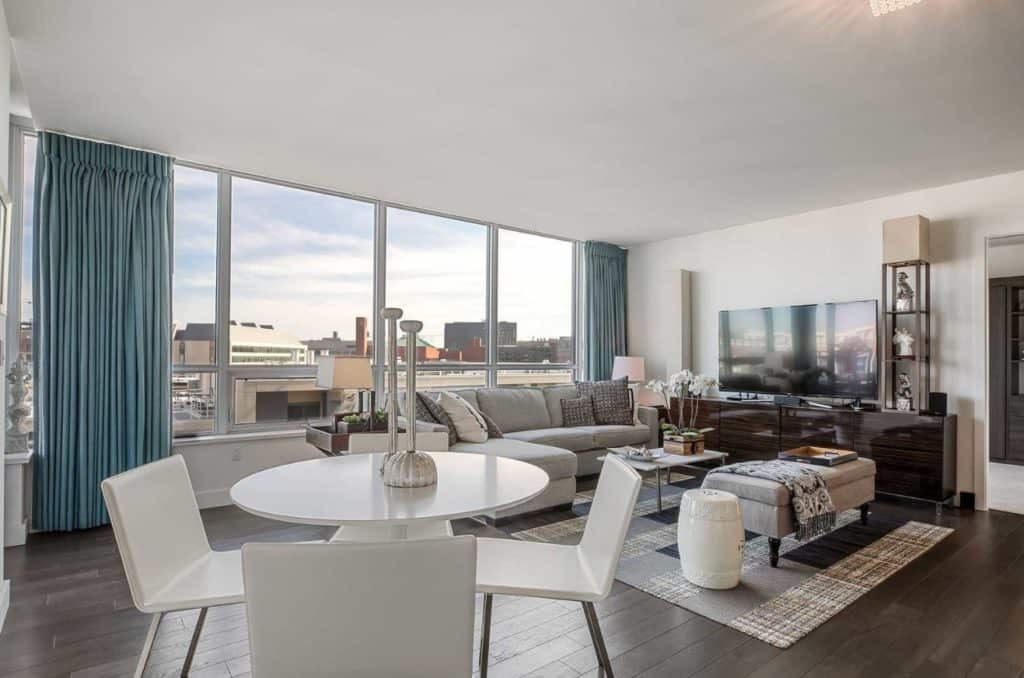 According to data from realtor.com, there have been more active listings in the last four months. They define active listings as:
"The active listing count tracks the number of for sale properties on the market, excluding pending listings where a pending status is available. This is a snapshot measure of how many active listings can be expected on any given day of the specified month."
What is the typical course of events in a year?
Historically, housing inventory rises throughout the summer months, peaks in the fall, and drops significantly over the winter. This pattern is shown along with the date that active listings reached their highest levels in 2017, 2018, and 2019 on this graph.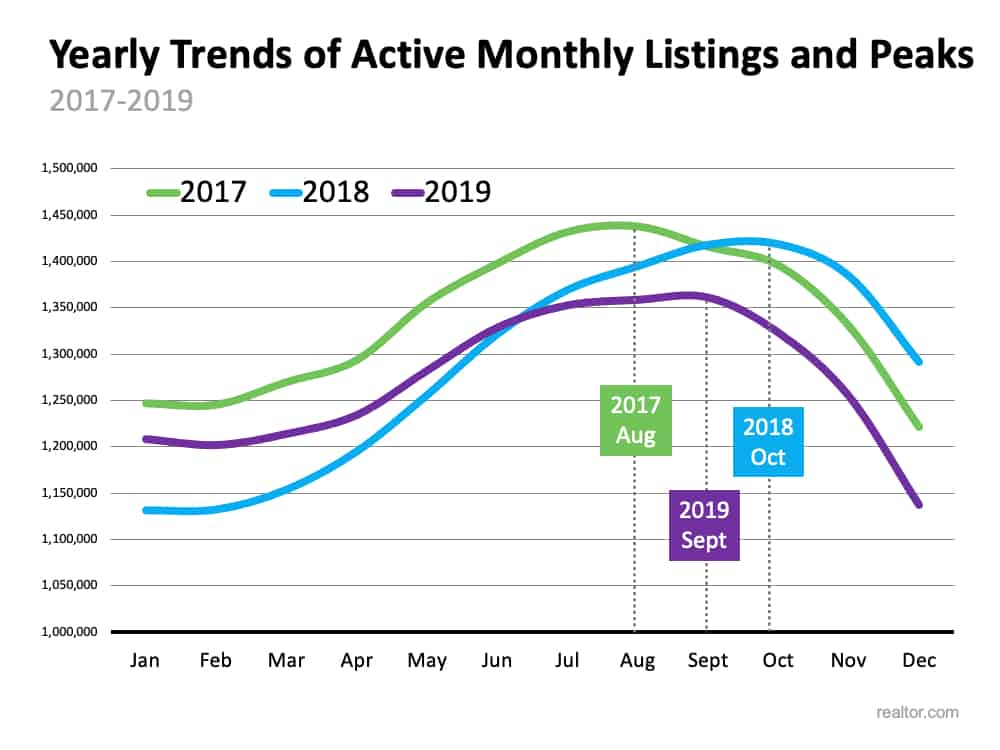 What happened last year?
Last year, the trend was different. Historical seasonality wasn't repeated in 2020 since many homeowners held off on putting their houses up for sale because of the pandemic (see graph below). In 2020, active listings peaked in April, and then fell off dramatically for the remainder of the year.
What has been happening in 2021?
In 2020, there were a record-low number of active listings, which triggered a brief housing inventory crunch in 2021. We've been increasing inventory recently, as more listings become available (see graph below), however the number of new properties has decreased dramatically in recent years.:There are three primary reasons for this trend to continue throughout the fall and into the winter.
Homebuyers, for example, may be more prepared to put their properties on the market as the number of Americans vaccinated rises.
New construction is picking up steam — While new housing isn't factored into realtor.com numbers, as more new homes are built, current homeowners will have more options to consider when they sell. In the past, a lack of alternatives has hampered many potential buyers.
The end of forbearance will result in the creation of a few new listings – Most experts believe that the conclusion of the forbearance program will not result in a flood of foreclosures for a variety of reasons. The major reason is that homeowners currently have a lot of equity in their homes. Instead of going to foreclosure, many homeowners will be able to sell their houses, resulting in additional homes for sale.
In The End
If you're looking to purchase a home, stick with it. Every day, new properties become available. If you're considering selling your house, you might want to do it before this additional competition arrives on the market.
The information contained, and the opinions expressed, in this article are not intended to be construed as investment advice. Kinoko Real Estate does not guarantee or warrant the accuracy or completeness of the information or opinions contained herein. Nothing herein should be construed as investment advice. You should always conduct your own research and due diligence and obtain professional advice before making any investment decision. Kinoko Real Estate will not be liable for any loss or damage caused by your reliance on the information or opinions contained herein.