It's basic economics – when supply is limited and demand high, costs naturally rise. That's what's going on in today's real estate market. Home values are rising at nearly unprecedented rates, which has some drawbacks when it comes to house appraisals.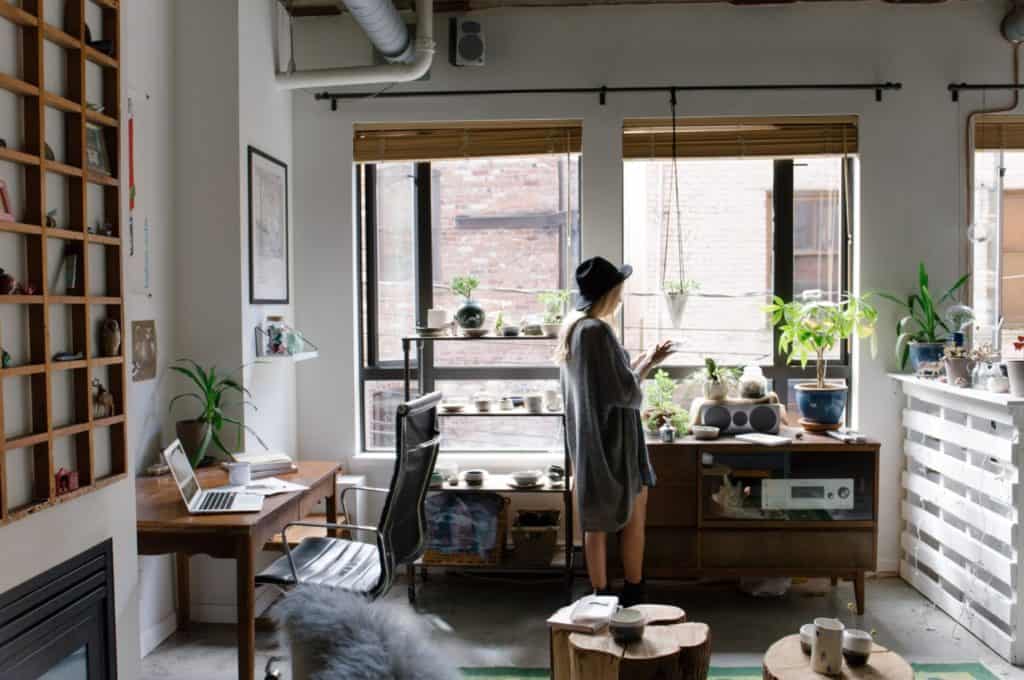 In recent months, it's become more typical for an appraisal to come in beneath the contract price on a property. According to Shawn Telford, Chief Appraiser at CoreLogic, it's like this:
"Recently, we observed buyers paying prices above listing price and higher than the market data available to appraisers can support. This difference is known as 'the appraisal gap . . . .'"
What causes an appraisal gap?
Typically, purchasers are ready to pay over the asking amount to acquire a home of their dreams when demand is high. You understand if you've ever walked around a property and fallen in love with it. Once you start seeing yourself and your belongings in the rooms, you want to do everything possible to seal the deal, even putting in an over-asking offer. If other buyers are doing the same thing, you're not alone in having to offer more than the asking price for a property.
When the appraiser arrives, they evaluate things from a more dispassionate viewpoint. Their goal is to determine the property's inherent value, so they'll look at the facts. Dustin Harris, Appraisal Coach, emphasizes this fact:
"It's important for everyone to understand that the appraiser's job in the end is to remain that unbiased third party, to truly tell the client what that home is worth in the current market, regardless of what decisions have been made on the price side of things."
In a nutshell, while homebuyers are more likely to pay greater, appraisers are there to determine the home's market value. Their objective is to ensure that the lender does not lend more money than the property is worth. Rather of being subjective, it is motivated by a desire for evidence-based accuracy. In a competitive market, home values can change within a week due to recent sales hitting the MLS.
So, while buyers will increase their offers to reflect the competition, an appraiser can only use public data of recent sales in the area. If those deals that are way above asking are still in escrow, that data might not hit the market until later. Also, it's harder for anyone to put a number on buyer enthusiasm. Appraisers work with only what can be materially or factually justified.
While there are still a lot of homes for sale, competition is so high that having a difference between the two numbers isn't unusual. The growing number of appraisal gaps, according to data from CoreLogic (see graph below), reflects this: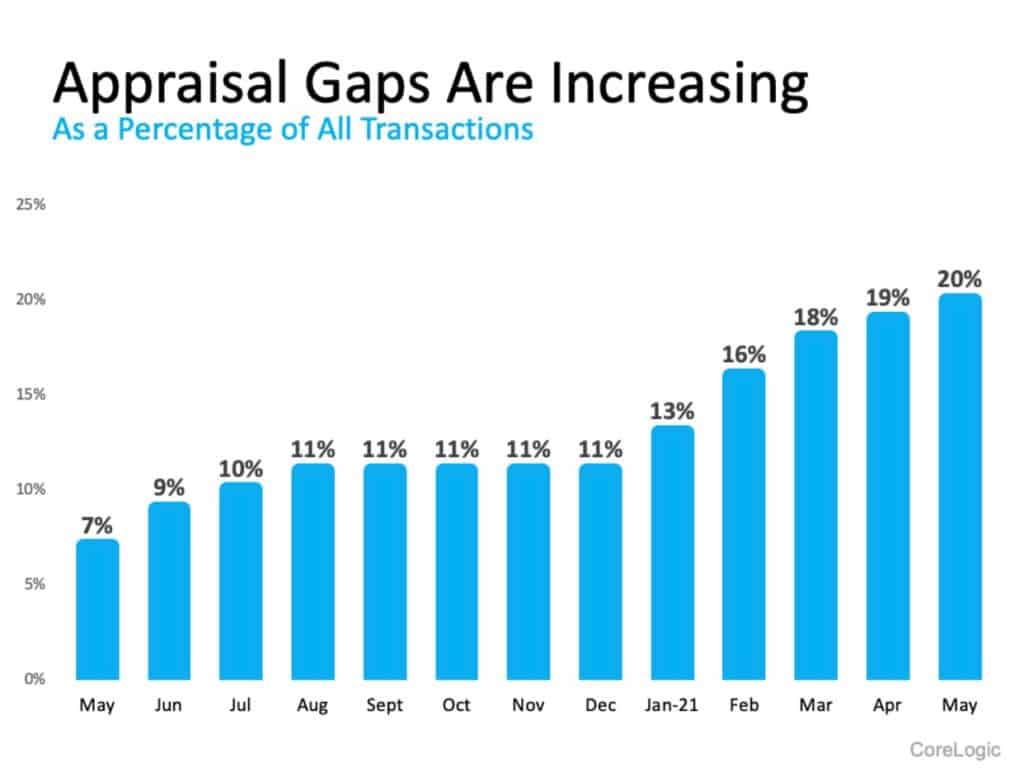 What does this mean for you?
Finally, knowledge is power. The greatest thing you can do to protect yourself from a bad appraisal is realize that an evaluation gap might influence your transaction if you're buying or selling. If you find yourself in this position, keep in mind that sellers are more likely to ask buyers to make up the difference in price these days than they have been in the past.
Above all else, rely on your real estate agent. Your trusted advisor is your ally if you encounter a valuation disparity, whether you're buying or selling. We'll walk you through your alternatives and handle any additional negotiations that may arise.
In The End
In today's real estate market, staying up to date on the newest developments is critical. Let's connect so you have someone on your side who can help you navigate an appraisal gap and get the best possible outcome.