While we loving posting about the current state of the market and some of the city's best neighborhoods. We are also excited about some of the newest developments on the horizon.
The 490 Brannan Street Project is a key part of the greater plan for the development of SoMa in San Francisco. San Francisco's Central SoMa Plan includes plans to add more than 9,000 homes and office space for 30,000 employees. However, in exchange for the height and density, developers are mandated to incorporate Privately-Owned Public Open Spaces (POPOS).
As SocketSite reports, the big infill project at Fourth and Brannan was initially rejected by San Francisco Planning. The reason for rejection was that the 490 Brannan Street project proposed a covered arcade that would serve to satisfy the POPOS requirement.
However, POPOS development guidelines stipulate that new office developments are required to incorporate spaces that are accessed easily with the inclusion of access on weekends and evenings. Furthermore, these POPOS spaces should be "open to the sky."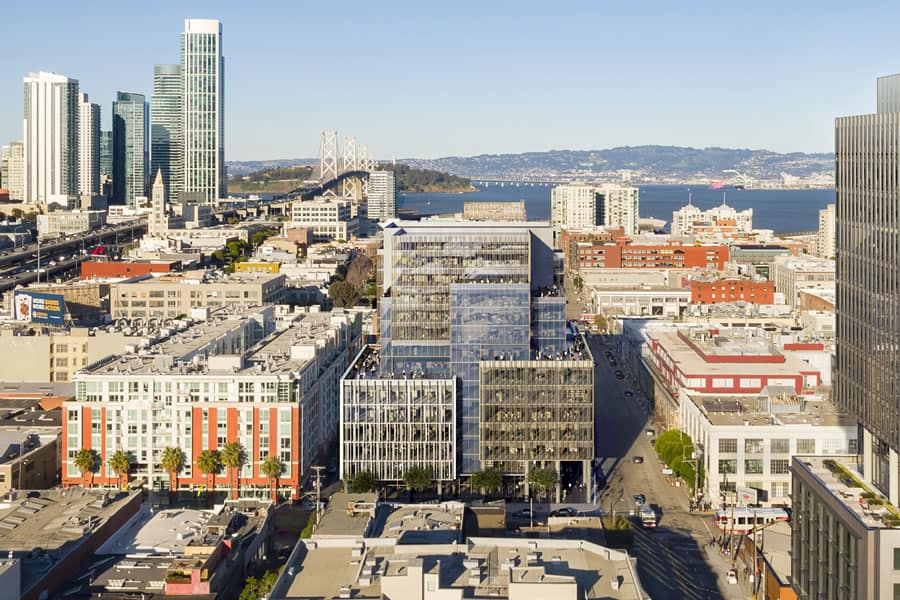 As a result, the initial design by Pfau Long Architecture for Strada Investment Group was reworked by Perkins & Will and Pfau Long Architecture.
The new design opens up the POPOS. The land immediately north of the building, between Brannan and Freelon Streets, now includes a 30-foot-wide POPOS that extends outside onto an outdoor play area for a ground-floor child care center. The adjacent, 5,420-square-foot performing arts facility could expand into the mid-block alley.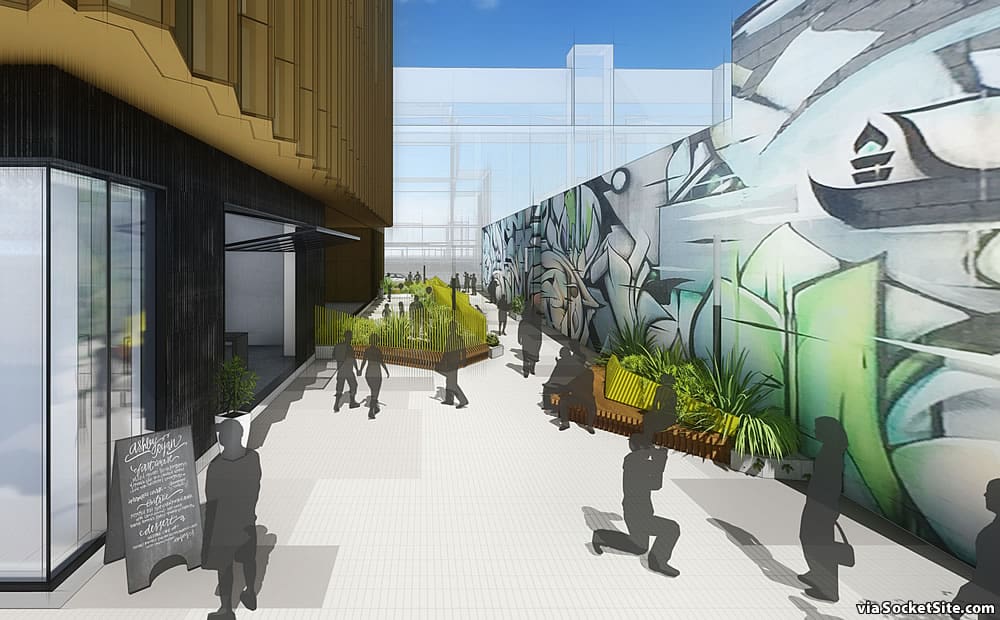 As a result, the planned 12-story building, which would rise up to 185 feet and contain 269,300 square feet of office space.
A 5,400-square-foot childcare facility and a basement garage for 24 cars and 60 bikes would be included in the development. This space would include 12,520 square feet of "art-focused production, distribution, and repair" (PDR) area; 3,280 square feet of retail space.
Next week, the San Francisco Planning Commission could entitle this version.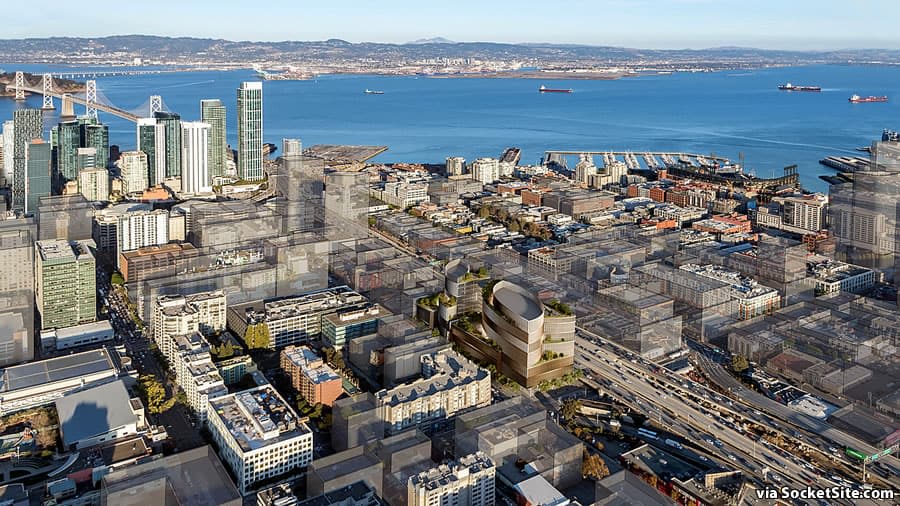 This is just the latest on the highly contentious Central SoMa plan. Regardless, many in the area are excited about the vision. Tishman Speyer's 960 residential unit development at 655 4th St made huge news when the city approved the plans (which also meant, unfortunately, the end of The Creamery, whose coffee and confections will be missed).
So, as development marches on, we are excited as the neighborhood of SoMa continues to change. Keep checking back for some of the latest developments.